Quality Custom Made Jewelry, Online
Experience the quality of true high end jewelry from the leading online high end custom made jewelry provider. Unmatched customization allows you to pick the design and gemstones of your choice without, any limitation. Choose a design from our websites and ask for features to be modified to suit your preference or, go for a unique one-of-a-kind piece and let us have your own design idea or image.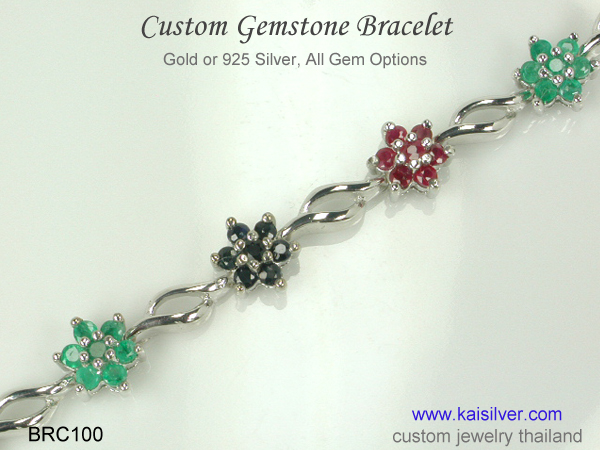 Custom bracelets in gold or silver, your choice of design and gems. Kaisilver bracelets are designed and crafted to look awesome and last long ... more.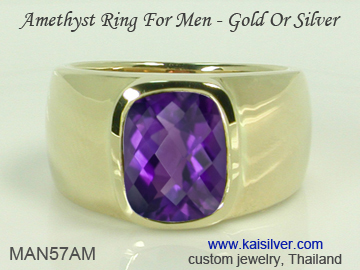 Amethyst the majestic purple gemstone set in a collection of finely crafted gold and 925 sterling silver rings for men, impressive and durable ... more.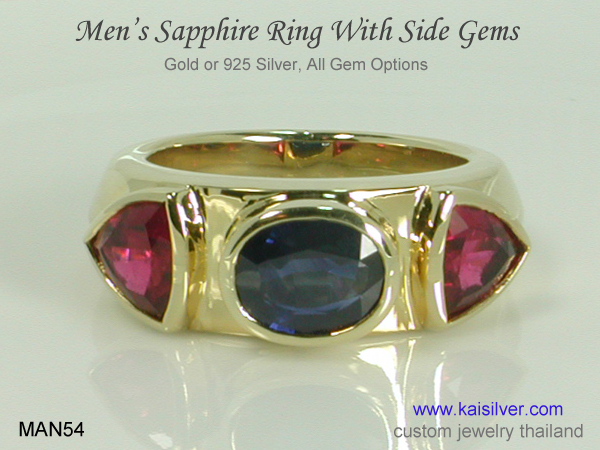 Sapphire gemstone rings for men, impressive looks and designed to withstand frequent and prolonged wearing. Order in gold or silver ... more.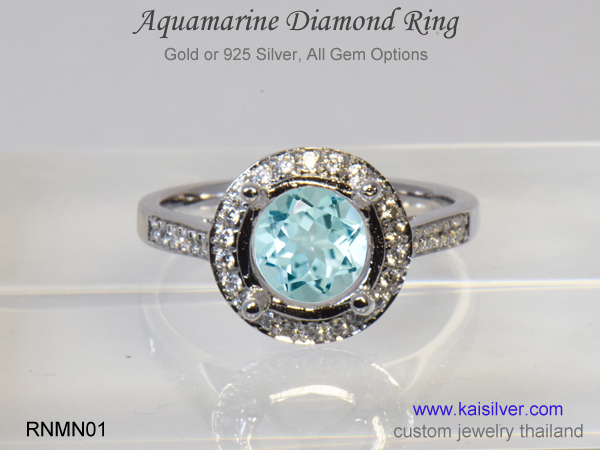 Capturing the serene calm of the oceans, eye clean aquamarine gemstones set in gold or 925 silver rings crafted by artisans with decades of experience. Pick from our design collection or send us your own design ideas ... more.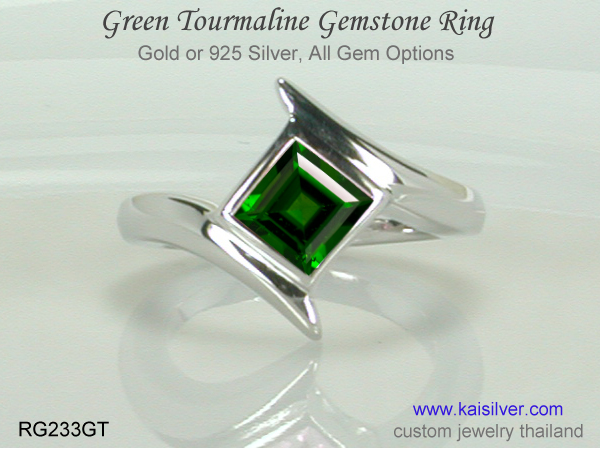 An elegant green tourmaline gemstone ring, available with a green or pink tourmaline gemstone ring. This gorgeous square gemstone ring, can also be ordered with any gem of your choice ... more.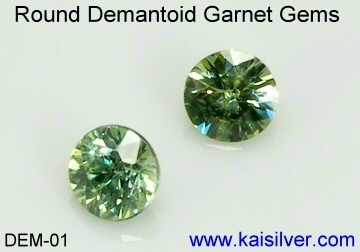 One of the rarest variety of garnets, demantoid gems have the fire of diamonds and are generally found in smaller sizes. Our report tells you more about this glittering green gem ... more.